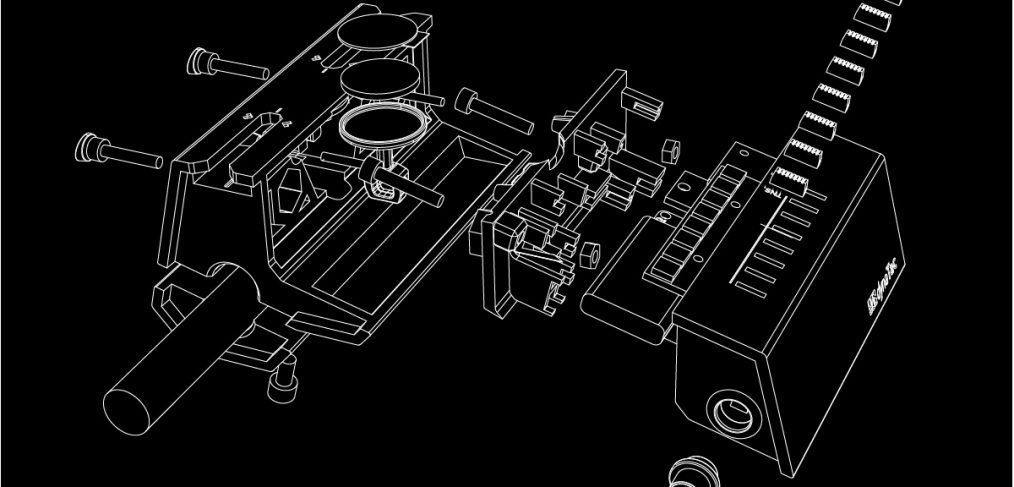 Making a gift for three presidents
When I was about to graduate from the masters program at University of Washington (MSTI) in late 2018, the program leadership asked me and my classmate if we could prepare a sentimental gift for three VIPs that played vital part in starting the MSTI program. It was a volunteer project that I was very excited to participate in, and we had about two weeks from idea to delivery.
The makerspace director, who knew that I'm proficient with plotters and drawing robots, had an idea for artwork that would be made with a drawing robot, and after a few brainstorming sessions, the idea grew into something more concrete: an artwork that embodies the spirit of Masters in Technology Innovation.
My good friend Ryan (who is a product manager & designer) and I got to work immediately. We started thinking of artifacts that the students in the program were producing, and shortly we defined the essential pillars of the artifact that we'd like to portray:
Hardware
Software
Design
Innovation
After defining the essential attributes of the object, we brainstormed which objects express those attributes well. While there were dozens of amazing projects from all students in the program, we wanted to work with something that we knew well. From our own experience designing, building and testing new technology during the program, we identified an object that embodied all those pillars and that we knew well because we made it: DynaTac fishing accessory.
We decided on drawing an exploded view of the CAD model that Ryan designed for DynaTac fishing accessory. He used Rhino to design the CAD model, and thanks to amazing tip from our makerspace director, we found out that Rhino has many features that can turn 3D model into a plottable design, like Make2D and hatching features. Here's one of the first explorations we've done with Rhino to use those features: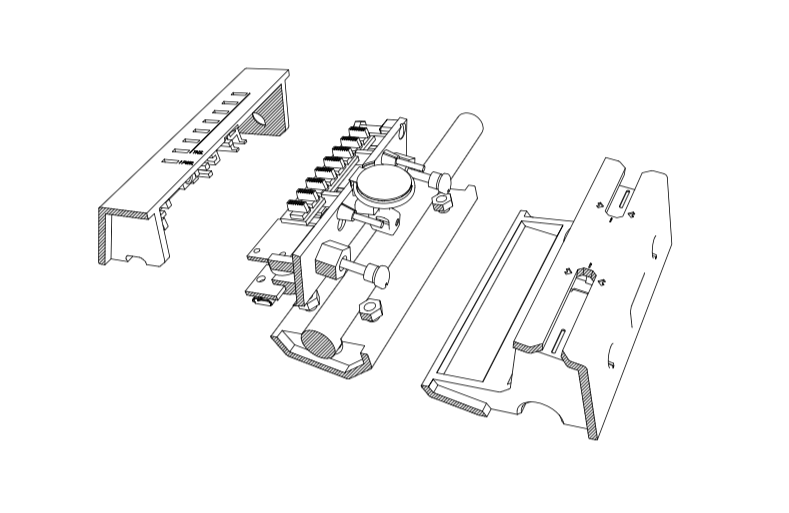 This was a good start, but when plotted with black ink on white paper, it was not as impressive as we wanted to make it. We started thinking of how to make the artwork feel more unique. Because I was experimenting with drawing robots for a few months by that point, I thought that we should start with black paper and inks that look special, like gold or silver. I went to an art store and looked at the pens available, and found two pens that I was particularly impressed with: Gel Extreme 0.7 metallic silver and Gel Extreme 0.7 metallic gold (available on Amazon here). I also got the black paper that in my opinion would feel special and unique: Canson Mi-Teintes A3 160 GSM Honeycombed Grain Drawing Paper (on Amazon).
We went back to the drawing board, so to speak, to see how we can make the design take advantage of the silver and gold inks, and how to show the model in its full artistic glory. After some minor disagreements, we settled on the following design that contains exploded CAD view, and GIX logo:
After we showed the design to the program leadership, we got the green light to proceed and I started to try out the inks and the paper, making sure that we're getting something that looks great:
It took a few tries to get the perfect ink flow and the consistency we wanted to achieve. You can see some of the work in progress below: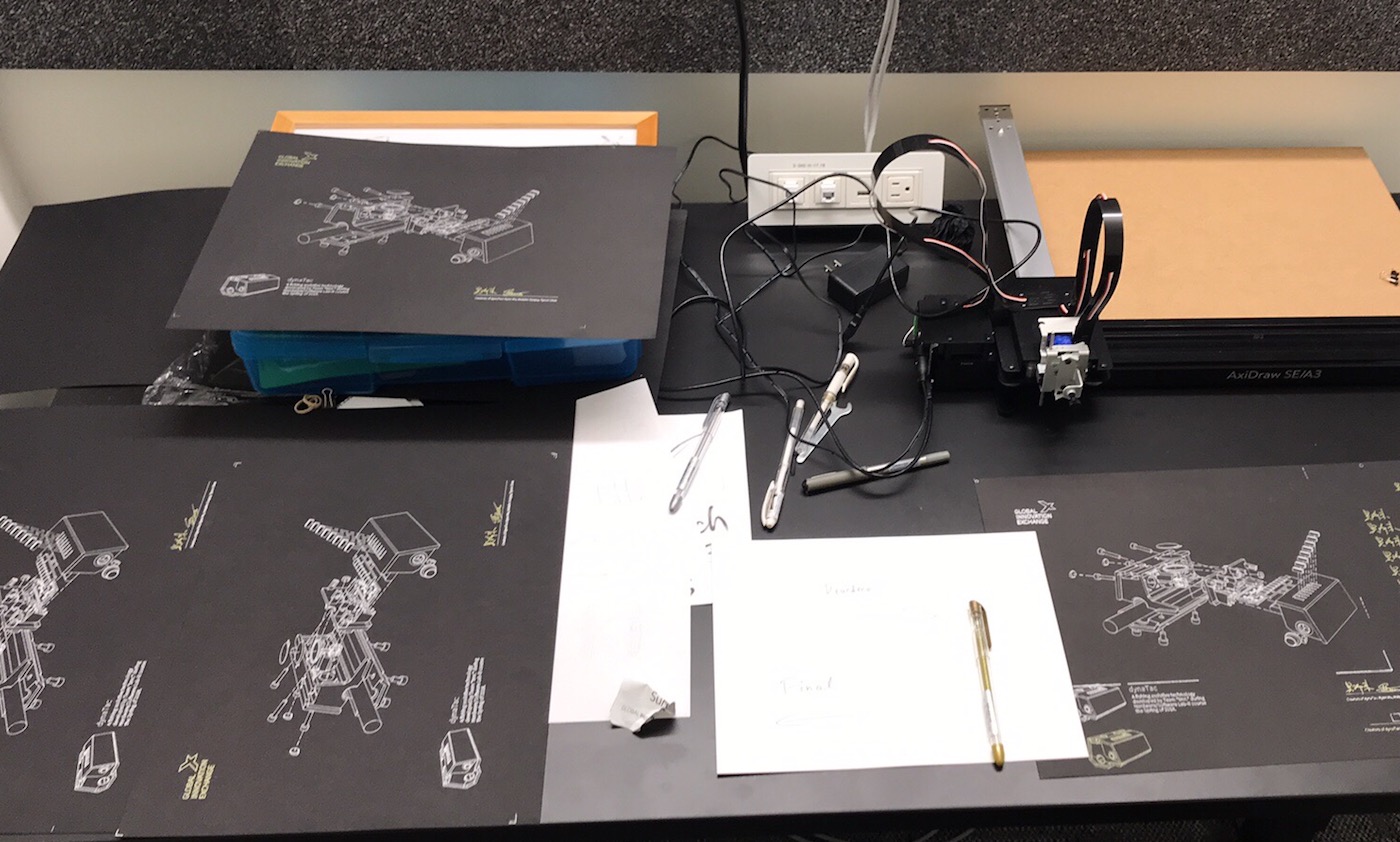 And here's a video of the plotter in action:
Who are the VIPs?
Up this point, we didn't know who we're making the artwork for. Only that it was three VIPs that helped make the program happen. But of course we were curious, and when time was right, the leadership revealed to us that the gift would be for the three presidents:
Of course our jaws kind of dropped to the floor when we found out. We didn't imagine to be honored like that. We made sure to pay attention to every detail when framing and packaging the artwork, and included a small QR code on the frame, that would take the observer of the artwork to the Youtube video that shows the artwork being plotted, like in this video.
After our graduation, we got a chance to meet with the President of Microsoft and personally give the nicely wrapped artwork to him: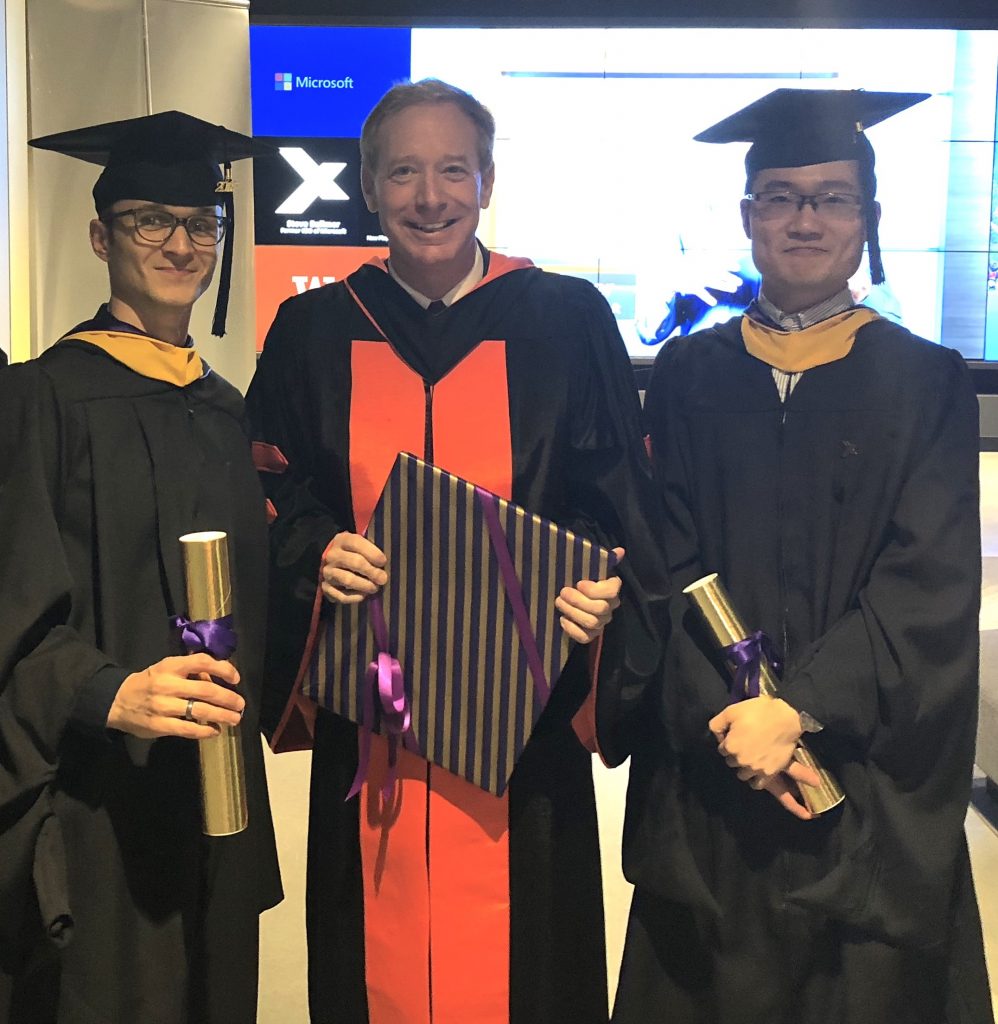 It was a pleasure to make artwork that (I hope) is on display somewhere and it couldn't have happened without the help of:
Ryan, who is a Rhino ninja
Nick, the makerspace director
Linda (GIX program administrator), who also got a copy of the artwork, signed by all students
And of course, Evil Mad Scientist Laboratories who make awesome AxiDraw drawing robots that I used to make this present.
If you get to see these artworks in person on some occasion, please let me know!