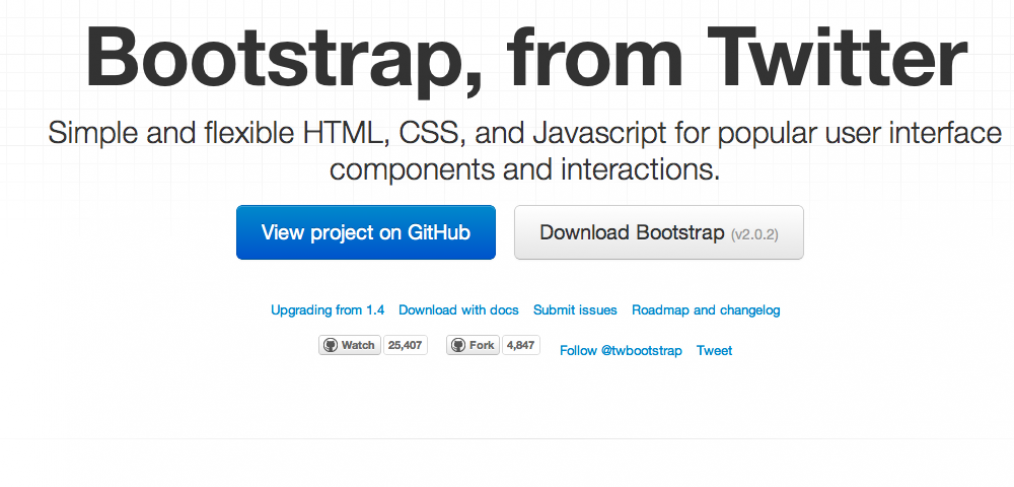 Bootstrap 2.0 web framework
Recently I posted about Twitter's Boostrap framework and how it is easy to use in developing webapps. It is pretty amazing what you can build with it and how quickly you can prototype apps with it.
Twitter Bootstrap team has released 2.0 of its popular webapp framework.
The updates to the framework include :
responsive layout
smaller code
wizard to build-your-own (select features that you like and download what you need to use)
using LESS framework to quickly generate custom CSS
There is a free PSD Template for Twitter Bootstrap UI designed by Ben Peck (found on
Dribbble
):
Also, some noteworthy extensions of the framewok include:
Bootstrap-style Datepicker    –    http://www.eyecon.ro/bootstrap-datepicker/
Bootswatch – Bootstrap Color Themes : http://bootswatch.com/
And a HUGE list of Bootstrap resources on Bootsnipp:
http://bootsnipp.com/resources
Have you built anything with Bootstrap lately?
Let me know in the comments.