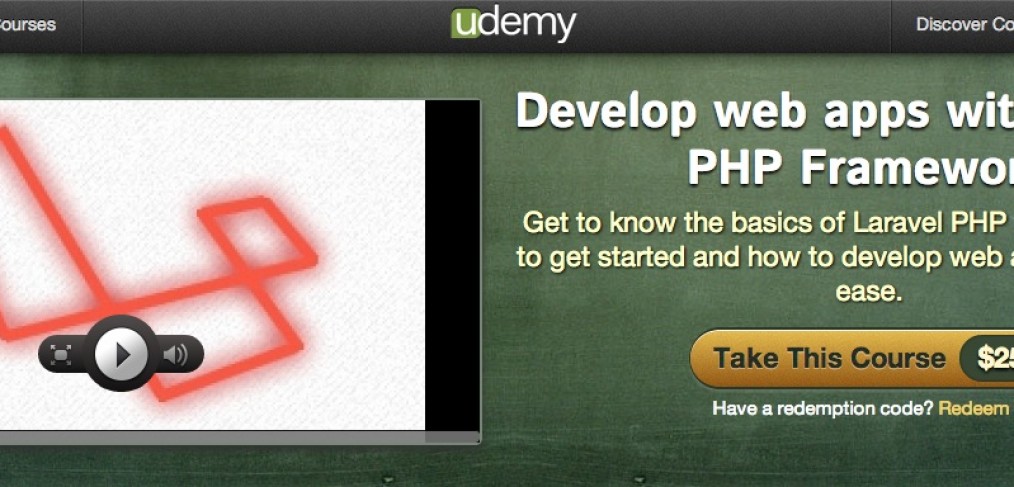 Laravel Udemy Course offer
Hi friends! As you might know, I really like Laravel PHP framework and I love telling others about it.
I built http://bootsnipp.com from scratch in 4 days with Laravel and want others to get to know such great framework.
I have finished creating my Laravel course on Udemy and I decided to give every one of my blog readers a coupon to take advantage of my course promotion. Currently the entire course costs just $35 for hours upon hours of quality content. I am offering 100 students to take this course for a mere20$ with the coupon – more than 40% off (the coupon is applied with each link in this post). The offer will only last for a month and will be over on November 30th.
The course is really an amazing resource for those learning Laravel or switching from another framework like Codeigniter.
Here is the average ratings from the course page: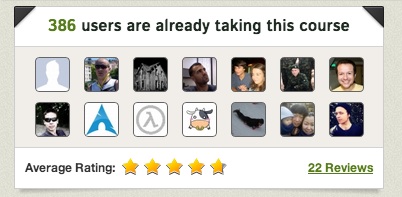 And genuine reviews of the people taking my course :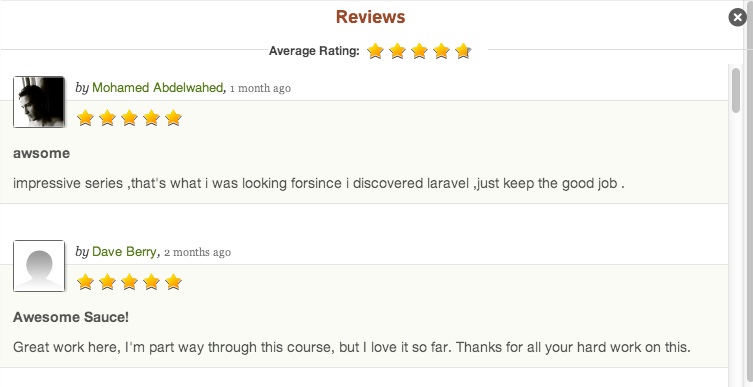 Here is what I teach in the course (course preview uses Udemy Widget):

Exclusive offer for my blog visitors – 40% Discount Coupon – "laravel", click the following link to apply the coupon and start learning Laravel right now!
Please tell your friends about developing with Laravel and refer them to my course as an act of kindness =) Thank you!