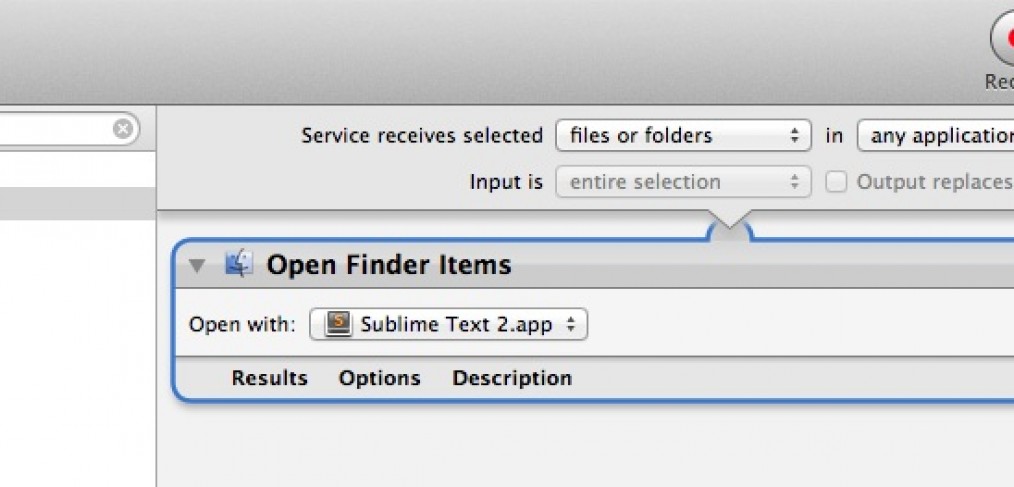 Tip : Open a folder with Sublime Text 2
Ever wanted to open a folder in Sublime Text 2 from right click menu in Finder?
Here is how to do that with Automator (Mac OS):
Launch Automator
Choose Service,
Choos Files or Folders in the dropdown menu "Service Receives"
Search for Open Finder Items in the search bar and drag it into the workflow
Choose Sublime Text 2.app in the "Open with" drop down
Go to File -> Save  (give it some name like Open with Sublime)
Now you should be able to go to Finder, right click on a folder or file and click Open with Sublime from the menu.
That's it!
And for Windows users :
https://tutsplus.com/forums/topic/regedit-to-right-click-open-folder-in-sublimetext/