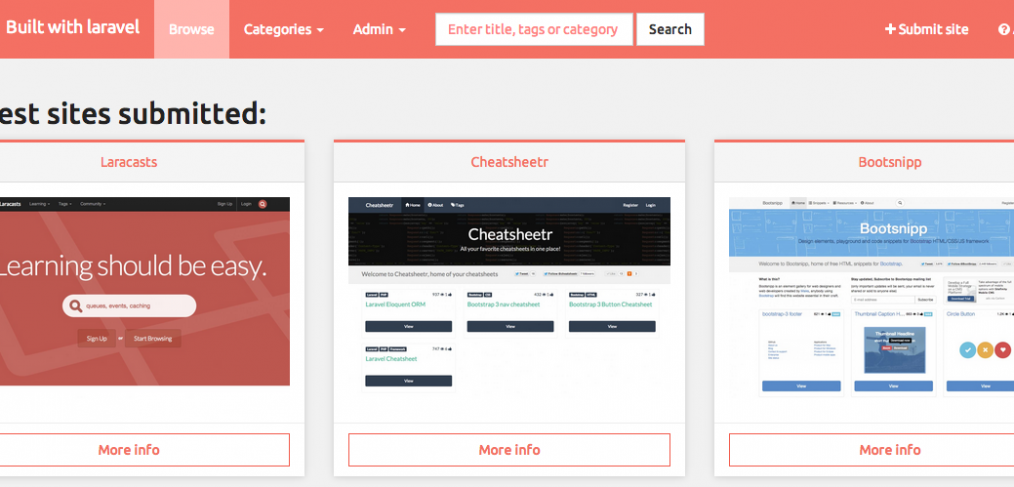 Releasing Builtwithlaravel.com
What is Laravel framework good for? You might have asked this question or was wondering what people build with this PHP framework.
Well, wonder no more!
I have taken a day of a weekend and created a website that showcases projects that are built with laravel framework, it is now live at http://builtwithlaravel.com
The purpose of the site is to aggregate user-submitted sites that are built with Laravel and display them in an easy to navigate way. You can browse by categories, tags or search the site by a part of a keyword :

The site currently has over 50 sites submitted by developers in a few categories such as "Business","Blogs","E-Commerce","Open source", "Portfolio". There are also many tags that help the user to filter websites by specific attribute.
SOME DATA FROM THE LAUNCH
The site was launched on Monday, October 28, and has already been seen by over 4000 people in three days, which points to the growing popularity of the Laravel framework.
BEHIND THE SCENES
The site's front end was built with Bootstrap 3 (heavily customized using LESS). A few months ago I have promised that it would take less than a day to build such a site(see tweet below) and so I set that as my time constraint. (Did you know I was the creator of original laracasts.com ? )
@imjakechapman I built http://t.co/hYl2AlK9ns in one day so something like http://t.co/TzGh5waT4b would take a day max.

— Maks Surguy (@msurguy) June 1, 2013

I was able to come up with design and CSS adjustments for Bootstrap 3 in less than two hours and spent about 6 hours coding the CMS for the site, the gallery templates and the search capabilities. The most time it took was to create the image uploader and cropper to make the management even easier so I used the following File uploader that works in majority of browsers and comes with a cropper : https://github.com/RubaXa/jquery.fileapi
Some of the CMS screenshots are attached below:

---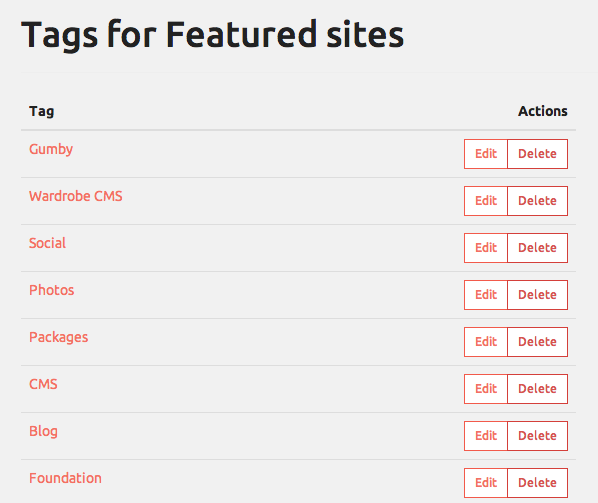 I hope this is useful for the Laravel community and if you have a site you wanted to submit to http://builtwithlaravel.com do it now!