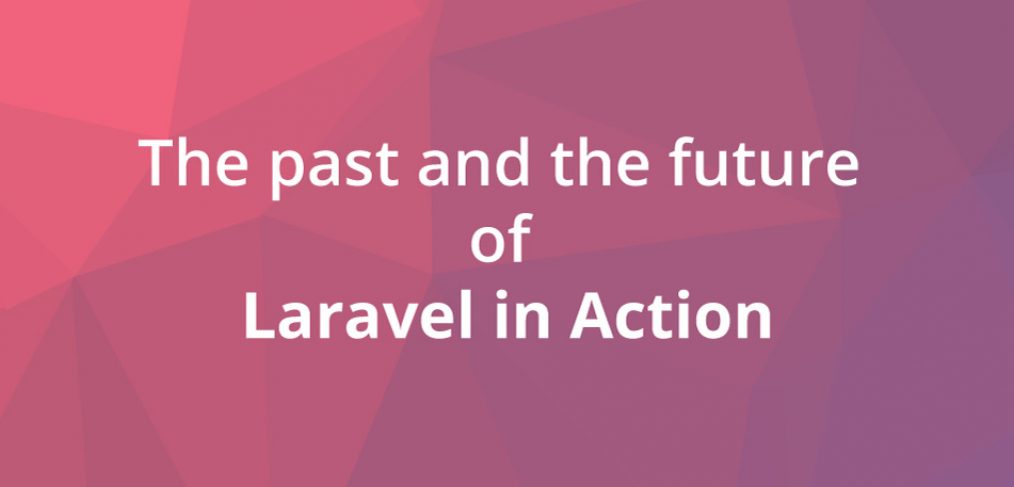 The past and the future of Laravel in Action
As you might know, for the past year and a few months I have been working on another book for web developers, called "Laravel in Action". That book was scheduled to be launched in print by this upcoming fall. Due to the current trends in the market of PHP books and lower-than-expected pre-launch sales of the book the publisher has decided not to publish the book and gave me my manuscript back.
I believe the material presented in Laravel in Action will be extremely helpful for beginner to medium-level developers trying to understand Laravel framework. The book is over 200 pages long and has over 80 detailed diagrams and comes with 100+ code samples to present the concepts in a way that's easy to understand. I have decided to make ALL chapters of this new book free to read here on my blog but at the same time available on Leanpub website for those who want a PDF/Mobi/Epub format of the book to take with them on a mobile device.
At this point, I am announcing that the name of the book will now be "Laravel: my first framework" and the chapters of this book will be appearing on this blog shortly. Keep your eye out for the great content!
If you are interested in nicely formatted, e-book version (PDF/Mobi/Epub format), make sure to sign up for it here:
https://leanpub.com/laravel-first-framework