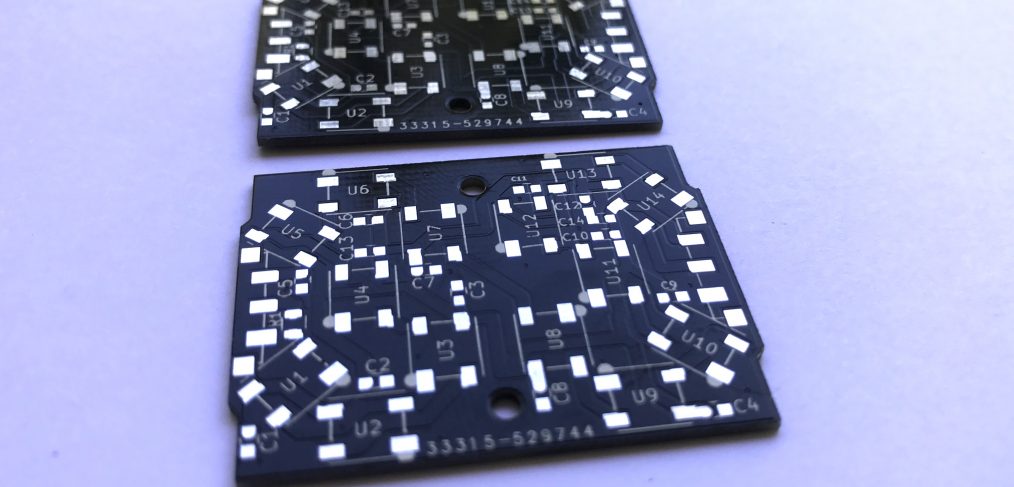 Seeed Studio Fusion Review
This blog post is a review of Seeed Studio Fusion PCB / stencil service.
A few weeks ago I was looking for PCB service with an option to get a stencil for my PCBs and a representative from Seeed Studio approached me asking to give them a try. They were very polite and offered a discount in exchange for review. In this post I'll try to address all the pros and cons of interaction with Seeed Studio Fusion representatives and the resulting product.
I needed to order about 50 double sided PCBs 40mmx30mm in size for "Neosegment > Digit" and needed to have a stencil to be able to put solder paste on 15 boards at once. Using KiCad, I prepared the design and created necessary GRBL files. For the PCB I created the following GRBL files:
7Segment-doubleSided-B.Cu.gbr
7Segment-doubleSided-B.Mask.gbr
7Segment-doubleSided-B.Paste.gbr
7Segment-doubleSided-B.SilkS.gbr
7Segment-doubleSided-Edge.Cuts.gbr
7Segment-doubleSided-F.Cu.gbr
7Segment-doubleSided-F.Mask.gbr
7Segment-doubleSided-F.Paste.gbr
7Segment-doubleSided-F.SilkS.gbr
7Segment-doubleSided-NPTH.drl
7Segment-doubleSided.drl
For the Stencil, I created the following files:
Stencil-Edge.Cuts.gbr
Stencil-F.Paste.gbr
Stencil-F.SilkS.gbr
I found the order placement interface very easy to use to get the exact PCB specs that I wanted. Here is a screenshot of a part of the user interface for the PCB order placement: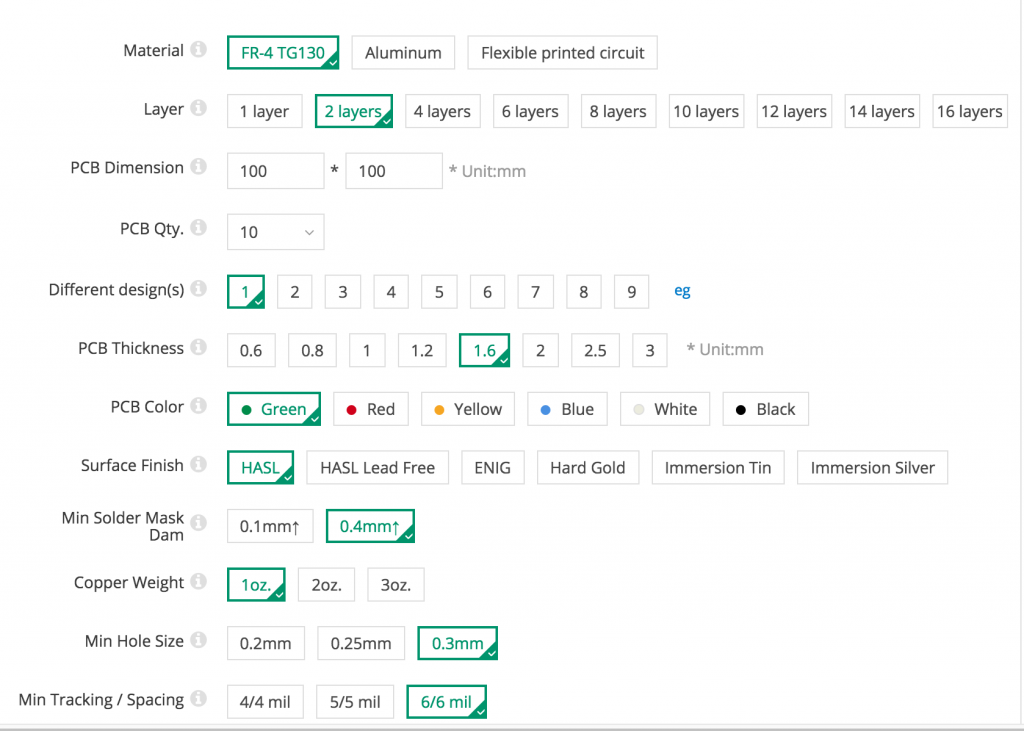 When I uploaded the files, they were instantly processed and  I was given the exact price quote for my order. The price transparency was really important for me so I was impressed with the clarity of the total price even before the GRBL files were reviewed by a human.
Here is a detailed total quote for my order: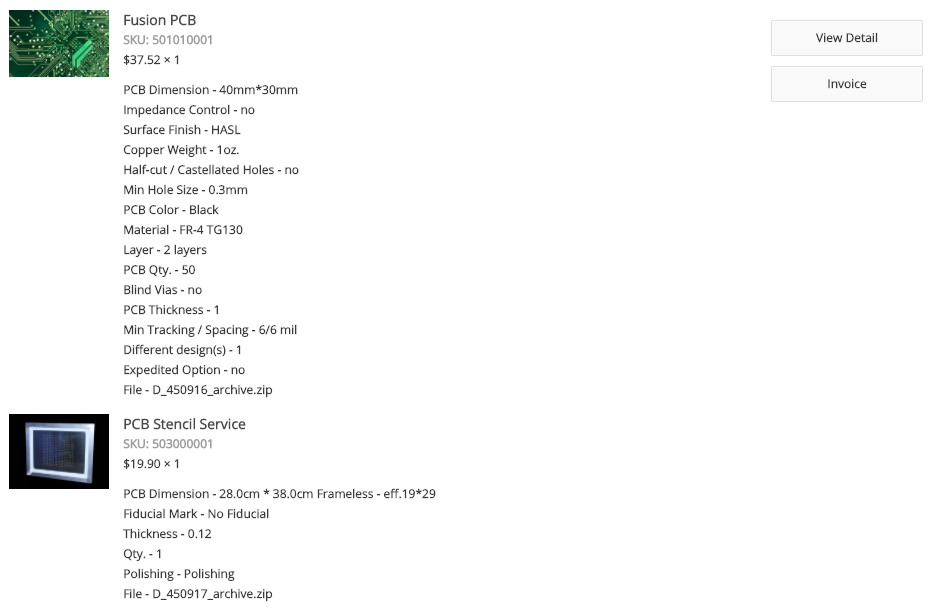 I placed the order on May 6th and it seems that my files were all correct, I didn't get any questions or concerns from Fusion PCB service about my designs. When I checked the order next day, it was marked as being in production! The stencil appeared to be ready for shipment in a day or two. It took another week for the PCB order to be completed production and about 3 days to be shipped out. I received a big envelope about 4 days after the order departed China. All in all it took a little over 2 weeks from placing the order to the package arriving at my doorstep in Washington state. Not bad for such a small order!
The package was very well wrapped and protected from being bent. Seeed Studio Fusion placed two pieces of hard pressed wood on each side of the stencil to protect it from damage in transition and that was a nice detail. When I inspected the boards, they were very well made and appeared to be very consistent in quality. I have read about Seeed Studio Fusion placing a small ID text on each board that they make and almost didn't notice that all of my boards had such an ID. Thankfully it was placed in a spot where I don't really care about it so it didn't bother me at all. You can notice that ID in the bottom of the second picture of the gallery.
The stencil was of superb quality and I didn't find anything wrong with it. Everything aligned perfectly with the PCBs that were made by Seeed Studio Fusion. I immediately wanted to test out the stencil and the PCBs and went to a makerspace to use a Reflow Oven. Even though it was my first time using the reflow process, the boards turned out perfectly with 0% defect rate so far (after soldering about 30 of them).
You can see the gallery below that shows the boards and the stencil by themselves and in action:
There was high level of consistency between all 50 boards and only one board had a minor silkscreen issue. Aside from that, I was happy with how my order was handled and the speed of manufacturing by Seeed Studio Fusion service.
Without the discount, my order would've cost me around $90 which is a decent price for 50 boards and a stainless steel stencil + 4 day shipping.
If you need to manufacture PCBs, Seeed Studio Fusion could be a great option as far as price x quality x shipping speed.
Let me know if you have any questions about this review!