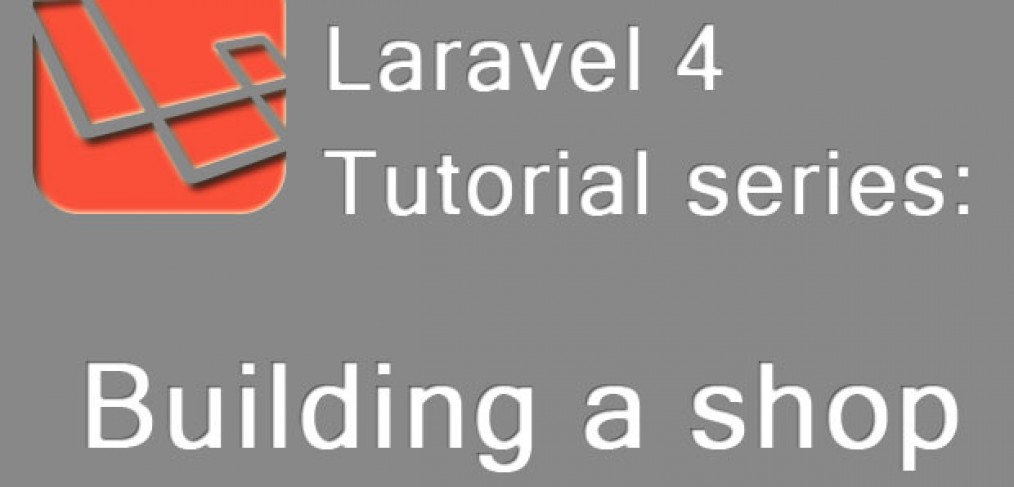 Building a shop with Laravel – tutorial series announcement
Dear readers of my blog!
I have a lot of exciting announcements that I will make next week right here on this blog. If you don't know me, I post a lot about Laravel on this blog and I am actively participating in Laravel community by recommending Laravel to other PHP developers, by answering questions on Laravel forums and on Twitter (http://twitter.com/msurguy) and much more.
But meanwhile I want to write a few tutorials about building a fully functional shop using Laravel 4 PHP framework. In these tutorials I will explore the following practical topics of implementing Laravel in a shop, combining frontend and backend components:
Implementing product reviews with star rating (published) – how is it done, what is an optimal DB structure, which frontend components can be used to simplify the user's input of ratings. (I have posted a snippet on my Bootsnipp that shows the UI for this : http://bootsnipp.com/msurguy/snippets/PjPa)
Implementing in-place AJAX pagination (published)
Implementing fancy search feature called "smart search" (published)
Implementing slider of featured items in a shop and most importantly – how to build and administration panel for the sliders that allows ordering of featured items. (see demo of the ordering in action : http://bootsnipp.com/msurguy/snippets/ObPO)
Implementing "meta" information for shop items. Products usually can contain many different types of meta data and creating different DB tables for all of them is usually not a very efficient way to store that data, so an approach similar to WordPress will be taken to store the meta data for the shop products.
Implementing the administration panel for the shop – managing products, filtering and sorting products and orders, etc.
Possibly integrating shopping carts and payments.
The first detailed tutorial, "Implementing product reviews" is almost done and I will publish it very soon – make sure you follow me on Twitter to be the first to know when I make it live.
Let me know if this is interesting to you and if there are any other topics I should include in this series.